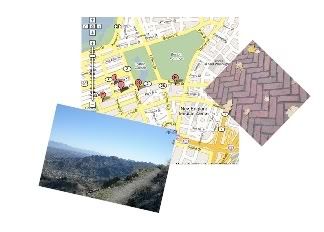 Just about everyone who is internet-savvy is familiar with Google Maps. What you may not know is that the Google Maps code is open source; meaning anyone can use the code to create new online applications. Some of these "mashups" are relevant to health and fitness.
My favorite is a simple tool that combines the functionality of Google Maps with a pedometer. It allows you to determine the precise distance you have covered while on foot.
Double-click on the map to set a starting location, and then double-click again to set your final destination. Gmaps Pedometer will calculate the distance for you. Gmaps Pedometer doesn't restrict you to just two points, either. Keep double-clicking for multiple legs of a trip and the application will keep a running total.