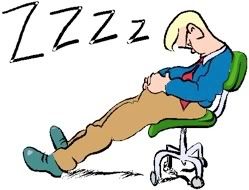 Before you head out, check out these tips for serene shut-eye. You'll wake up tomorrow feeling renewed, refreshed, and ready for your weekend!
1. Eat a light dinner tonight.
Keep the portions small this evening. Going to bed on a full stomach is not healthy, and it also keeps you from getting the deepest possible sleep. You don't have to go to bed hungry. But do not stuff yourself simply because it is now the weekend.