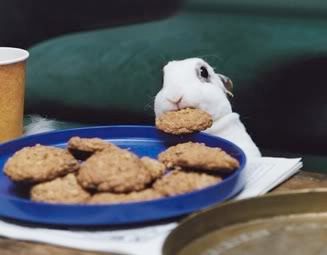 1. Drink a glass of water
Sometimes when you have a craving for something sweet, you are simply dehydrated. Drink a glass of cool water to see if that quells your craving.
2. Don't surround yourself with it!
If the chips are in the pantry or the pastries are in the bread drawer, it's that much harder to say no. Don't surround yourself with these temptations, genius! The "company" and the "kids" will do just fine without having unhealthy treats at the ready – and so will you. While we all face temptations at work and in public, at home, it's fairly easy to control what you eat, so don't add to the temptation. Hint: see if you can get your boss and team to agree to have only water and reduced-calorie juices or diet sodas instead of more sugary fare. If your company serves lunches, ask about getting healthier options. And when succumbing to the vending machine, go for the nuts instead of chips or candy.