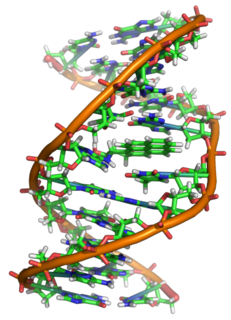 Picture this. The year is 2051 and the large biotech company, Probiogenic Solutions, has made huge advances in human genetic research. Backed by internet superpower Google, they have decided to bring their technology to the masses. "Genetics just got personal" is their motto.
It has been decades since Watson and Crick discovered that the human blueprint, at its core, lies in the ever-spiraling structure of the double helix. Since that day in 1953, nearly one hundred years prior, the mysteries uncovered in the tiny strands of DNA speak to the nature of life itself.
Now Probiogenic Solutions wants you to have the information locked up within your cells. The information that can shed light on who you are, where you are from, and what you are made of is at your (and in your) fingertips. Probiogenic Solutions is your modern soothsayer.
Just a sample of your saliva is all it takes.