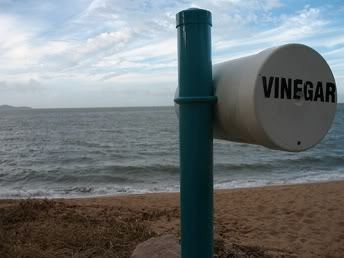 While we typically use vinegar for salad dressings and pickling, this beneficial acid has a multitude of wonderful household uses. Here are just a few. Be sure to add in your own tips in the comments below!
1. Better Tasting Coffee
Once a month, brew up a pot of white vinegar. Follow with two cycles of water before steeping your next round of joe. (You can do this for your washing machine as well.)
2. Rust-free Spigots, Nuts, Bolts, and Tools
Simply soak the rusty item in white vinegar overnight!