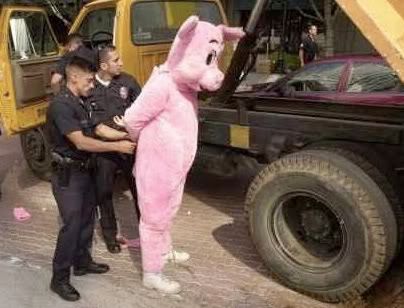 Busted at last!
It's time to dispel a myth, apples. Rather, let's chop it up and fry it until it sizzles. There's nothing like a post well-done.
Pork Avoidance: So Much More Than Mere Myth
Mark and your Bees have received several emails asking about the safety of pork. Although Sisson addressed this briefly a few months back, the question deserves attention because new evidence has come to light. Apples, we at Mark's Daily Apple have friends in high places. Also, a few dark alleys. And these friends inform us that the common assumption that pork is unhealthy is far more than mere nutrition myth – it's a calculated and cunning conspiracy. Today, we blow the lid off the Great Pig Conspiracy. And then we roast it with a side of applesauce.