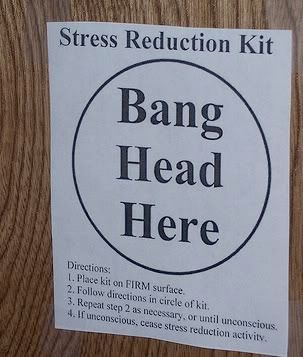 Is it time to move to the Bahamas? A new study finds that the risk of a repeat heart attack increases if you're in a stressful job (stop the presses!). This reinforces an earlier study which concluded that job stress is a major risk factor for cardiac events.
From the study:
"A job was defined as stressful if it combined high psychological demands (heavy workload, intense intellectual activity and important time constraints) and little control over decision-making, including a lack of autonomy, creativity and opportunities to use or develop skills."
What's your definition of stress? It isn't typically realistic to completely eliminate stress, but we all have different response levels to stress and therefore, different needs for coping with it.