Wine & Chocolate: Now This Is News!
Posted By Worker Bee On May 3, 2007 @ 7:17 pm In Big Pharma,Diet,Health,Marketing,Worker Bees' Weekly Bites | No Comments
Worker Bees' Daily Bites:
Both wine and chocolate are in the news!
Glug, Glug? Yeah, Yeah
Yet another alcohol study [3]. This one is all over the news: drinking decreases brain size. To be clear, for each level of consumption, the scientists found a .25 percent shrink. (That's a fourth of one percent, not twenty-five percent…whew!). The levels were defined as the following number of drinks per person per week: 0 drinks, 1-7 drinks, 8-14 drinks, and 14 or more drinks weekly. In other words, the heaviest drinkers of all lost just over a percentage point in brain size.
We're not big on alcohol around these parts, but this is one of those relative nutrition topics Mark takes with a grain of salt. Like chocolate and coffee, wine is one of those "marginally nutritious" issues that is endlessly debatable and ultimately not a huge factor in health, in the sense that there is probably some benefit to be gained from reasonable consumption thanks to the antioxidants, but don't expect any miracles. It's important to put these sensational stories in perspective: a lot of alcohol is bad, a little, on balance, is probably good; but ultimately, water, exercise and a daily salad is more significant anyway!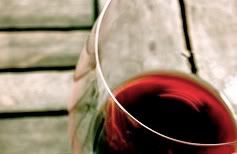 [4]
This is Lichtandreher's Flickr Photo [4]
New England Journal of Medicineyness Reports
There's a big ruckus over the bill in Congress that is seeking to limit pharmaceutical drug advertising during prime time television (enough with the puppies and flowers already). This is an excellent read [5] for those who are interested. It's freedom of speech versus direct-to-consumer drug advertising. Oh, the Skittles. What do you think?
Update: Chocolate
Earlier Mark informed you [6] that Guittard is making an effort to keep fillers and trans fat out of chocolate. You can join the movement here [7].
[8]
This is Roboppy's Flickr Photo [8]
Web it out:
It's not just Cracker Jack's that include a free prize [9]!
---
Article printed from Mark's Daily Apple: http://www.marksdailyapple.com
URL to article: http://www.marksdailyapple.com/may-bites/
URLs in this post:
[1] free weekly newsletter: http://www.marksdailyapple.com/feeds/?utm_source=wwsgd&utm_medium=intro_note&utm_campaign=newsletter
[2] Primal Blueprint 101: http://www.marksdailyapple.com/primal-blueprint-101/
[3] Yet another alcohol study: http://www.forbes.com/forbeslife/health/feeds/hscout/2007/05/02/hscout604213.html
[4] Image: http://www.flickr.com/photos/lichtandreher/260094170/?#comment72157600174004386
[5] an excellent read: http://content.nejm.org/cgi/content/full/NEJMp078080v1
[6] Mark informed you: http://www.marksdailyapple.com/chocolate/
[7] join the movement here: http://dontmesswithourchocolate.guittard.com/
[8] Image: http://www.flickr.com/photos/roboppy/58490483/#preview
[9] free prize: http://www.consumerist.com/consumer/cape-cod/whole-potato-found-in-cape-cod-chips-bag-257305.php
Click here to print.