Well, it's been a crazy two months for my family. We're in the process of moving, and everything that goes along with it (contract/price negotiations, inspections, repairs, timelines, financing, appraisals, meeting with banks/mortgage/inspectors/etc). My diet has been pretty good through all of this, but especially good the last week, and, as expected, I can tell a difference. Sleep is lacking a bit, and stress is DEFINITELY up, but all in all, I'm doing pretty well. I wonder how big a mess I'd be if I weren't primal. (Don't really want to know..)
Anyway, I had some time to snap a few pictures this morning. The scale said 211.6 this morning, so that is as low as I've been since high school playing days.
I'm going to finally reveal my face, because I think the differences there are the most telling.
My start...December 2011. 251 pounds, more body fat than a grain fed pig, and incredibly unhappy...a forced smile: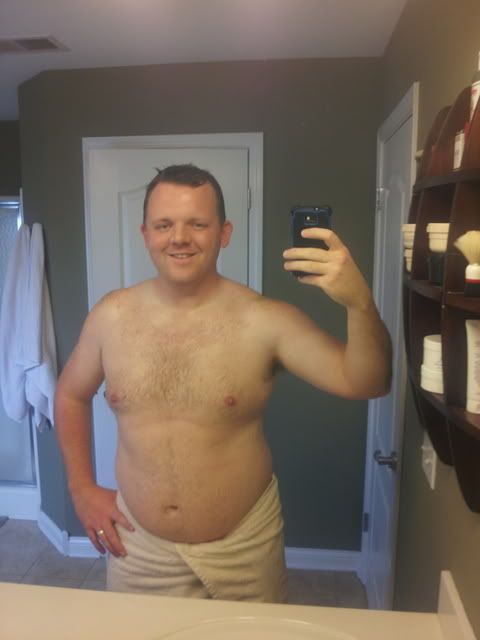 Side shot...
February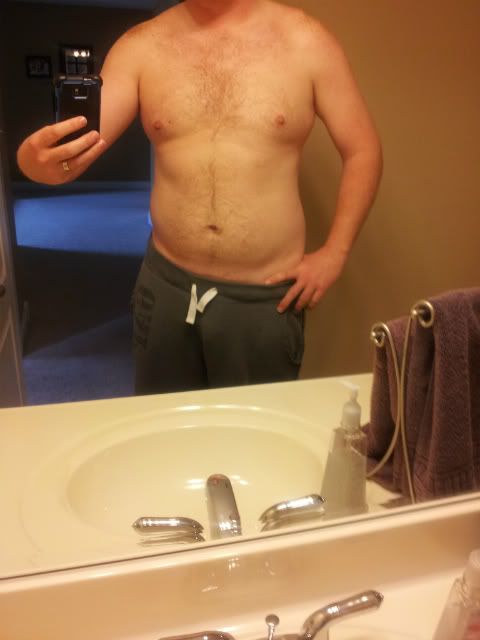 April
Today:
In jeans that were tight in December: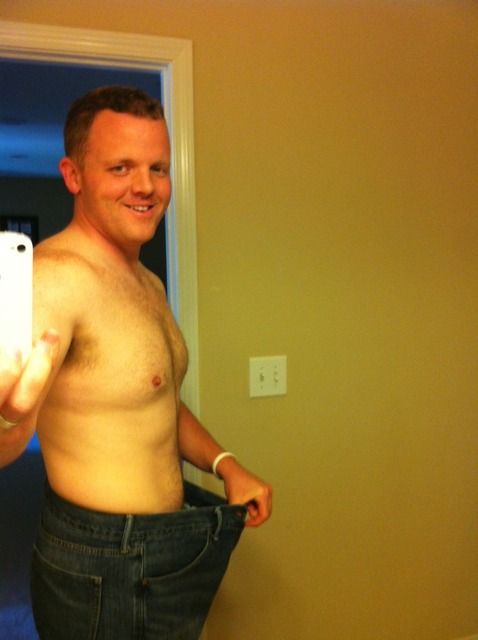 The belly isn't flat yet...I'm actually amazed that at 211 pounds, I'm not rail thin. That's the thinking that goes on in your head as you weight creeps up over the years. "Oh, if I could just lose 30 pounds, I'll be on the cover of Men's Health!"
False.
There's a lot more work to be done.
Sorry for such a big picture...don't know how to downsize other than in photobucket, which I did.
I'll always have a huge head...I guess one drawback to being skinny(ier) is I'll look more like a toddler with the head/body proportion.
Oh well, I'll take it!