Another year has gone by, so time to update the progress shots.
First, a trip down memory lane:
April 2010 - 188 lbs
July 2010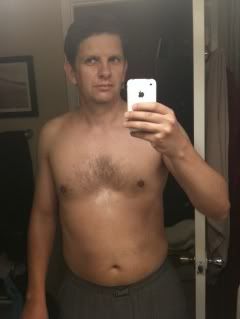 April 2011 - 171.8 lbs
Which brings us to the present:
May 2012

6'0"
About 15% BF
Usually between 172 to 175 lbs.
I would love to take care of the last bit around my waist, but incredibly happy with the progress over the past couple years.