**takes a seat in a circle of chairs**
ME: *Hello, my name is Adam. And I've been primal for a little over 3 weeks now*
MDA: *Hi Adam*
This is my first time posting topless pictures of myself on the internet.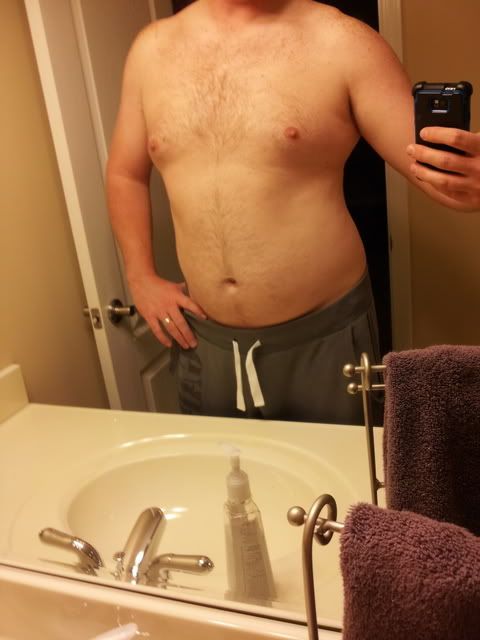 (sorry, it was cold in my house this day)
I can't see a whole lot of difference (maybe you can), but the scale says about 11 pounds, and I feel great!
Starting weight - 251
Current weight - 239.8 (as of 1/18/2012)
Goal weight - 200
Goal pant size - 32
Goal BF% - 12%
Ultimate goal - look like cheapo, pklopp, or Bane
Grok on!
I'll be keeping my hair, as well.