I came up with this recipe yesterday. Turned out great!
Plantain-crusted Jamaican Jerk Chicken
1 3/4 lbs. chicken breasts
1/3 cup (or however much covers the chicken) of
Walkerswood Jerk Marinade
2 4oz. bags of
Inka Plantain Chips
Mango Guac
2 ripe avocados, peeled
1 mango, peeled and diced
2-3 tablespoons of your favorite salsa
1. Marinate the chicken in the jerk marinade in the fridge for a few hours.
2. Preheat the oven to 350 degrees. Put the plantain chips in a blender and blend until finely ground, almost like bread crumbs. Put the ground chips in a shallow bowl.
3. Coat the marinated chicken in the ground chips. Grease a couple baking sheets with coconut oil, and put the coated chicken on the sheets. Bake for 25-30 minutes or until the chicken is cooked through.
4. Peel and dice the mango, and put it in the blender. Blend to an almost puree'd consistency. Peel the avocados, and add one to the blender. Blend it until almost smooth, then add the other avocado. Blend until almost smooth. Add the salsa, and blend everything together.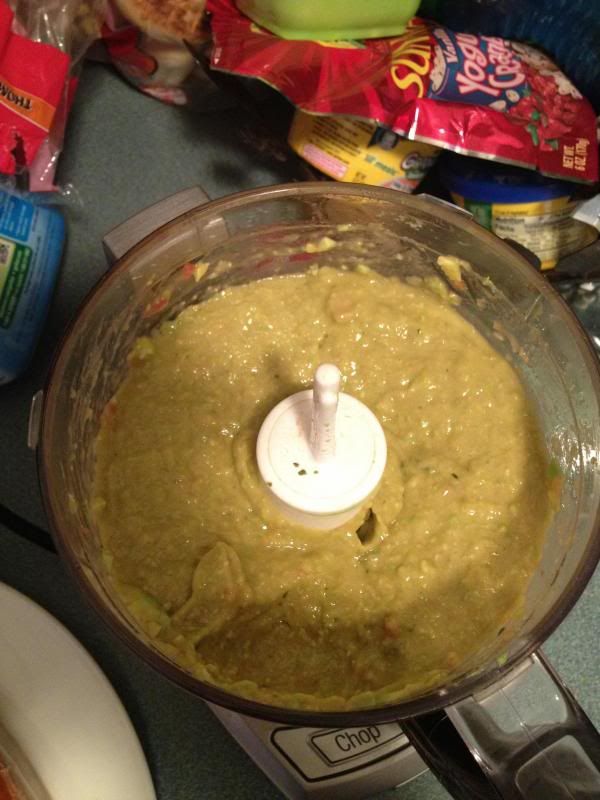 5. Remove the chicken from the oven, and top with the mango guac. Enjoy!