I had bought some ground wild boar from a local game/exotic meat store near me,
Fossil Farms
. I had a couple organic turnips in the fridge, so I decided to make latkes. I apologize in advance to any Jewish members who keep kosher for adding pork to a traditional Jewish dish. I'm not Jewish, though, so I'm fine
You'll need the following ingredients:
1 lb. ground wild boar
1 1/2 turnips, peeled and shredded
1/3 yellow onion, diced
A few cloves of garlic, diced
1 apple, peeled and diced
2 eggs, beaten
Paprika
Black pepper
Garlic powder
Onion powder
Parsley (fresh or dried flakes)
Cinnamon
1. Brown the boar meat with a little olive oil. Season it with the paprika, pepper, garlic and onion powder, parsley, and cinnamon. I always season by eye, so I don't have any exact amounts. Use as much as you like.
2. While the meat is browning, put the onion, garlic and apple in a blender and blend until finely chopped. Spoon the mixture into a few paper towels, and squeeze as much water out as you can.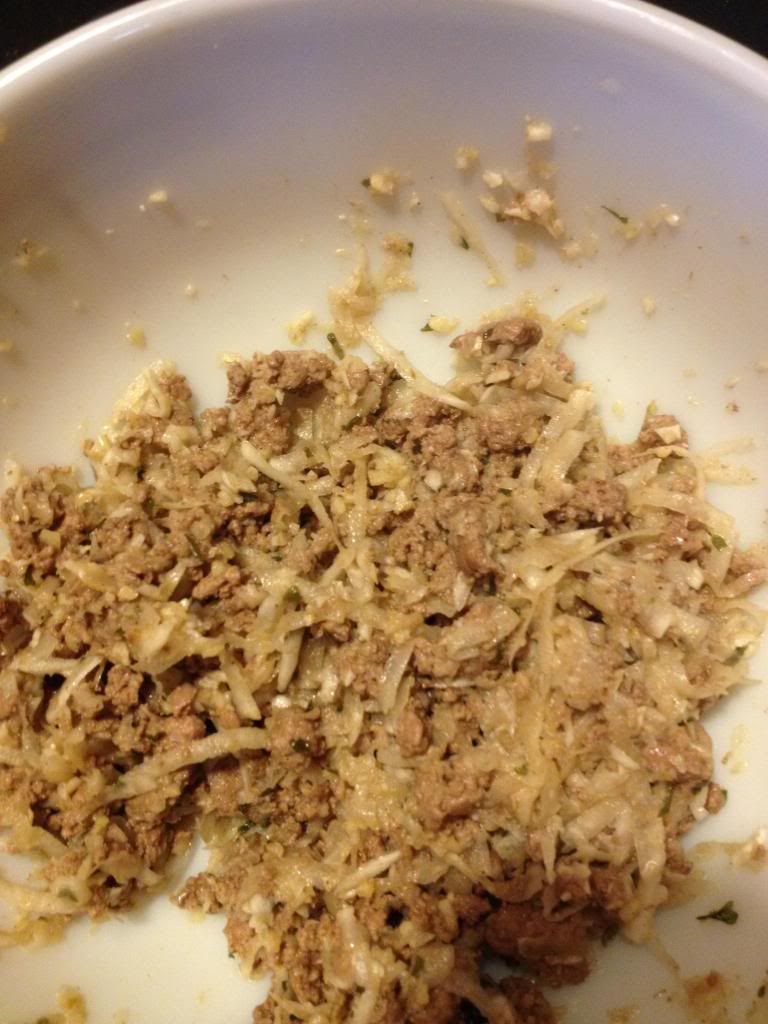 3. After the meat is browned, drain it. In a large bowl, mix the meat and the onion-garlic-apple mix together. Shred the turnips, and use some paper towels to get as much moisture out of them as possible. Add the shredded turnip to the meat mix, then add 2 beaten eggs and mix well.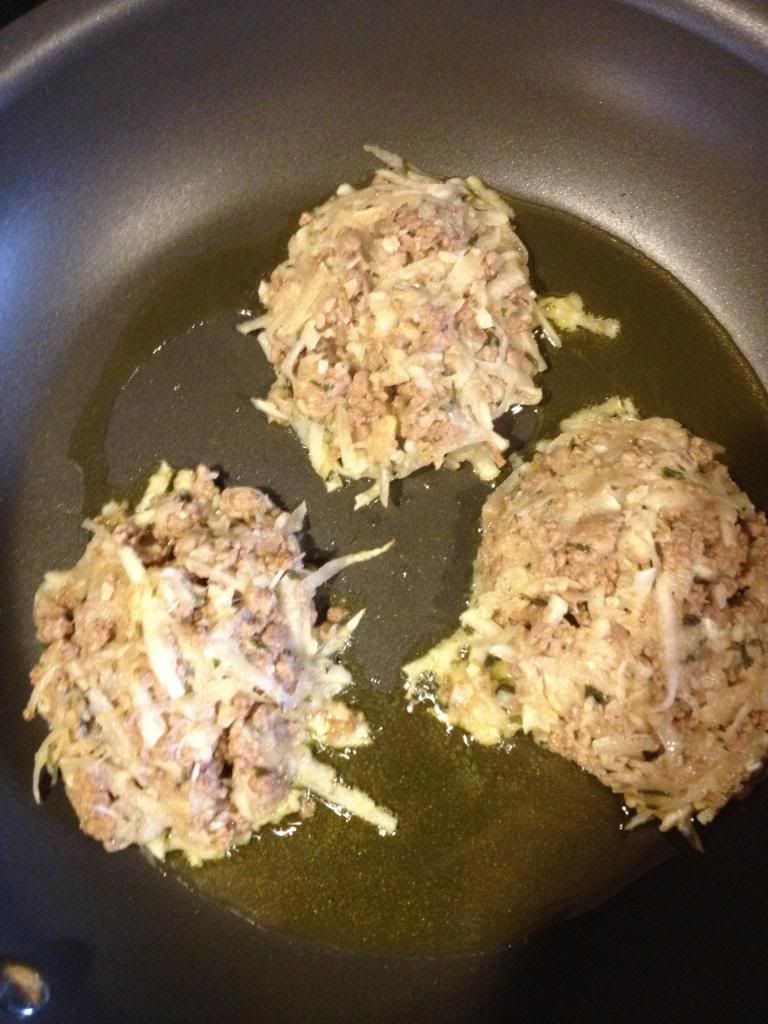 4. Form the mixture into pancakes by hand, then pan fry in a little olive oil until browned on each side.
5. When they're done cooking, transfer the latkes to a plate with paper towel underneath to soak up the oil.
6. For Primal eaters, serve with a little sour cream. Paleo eaters can use apple sauce.