How to Open a Coconut at Home the Fastest Way
I remember being frustrated at seeing a video of someone showing how to open a bald coconut for coconut milk. The guy in the demo was poking holes in the coconut "eyes"… and taking an abominably long time to finish the entire process. My eyes rolled.
Well here is how to open a coconut at home the fastest way. I live in coconut land, so that's all the credentials I need.
Step 1 – Get bald coconut on palm of left hand and expose the axis on top. Have a basin ready at the bottom of your hand to catch coconut water.
Step 2 – Get your big heavy knife and flip it for the blunt edge ready for striking the coconut across the axis / equator.
Step 3 – Strike once hard, the coconut will split across the axis and release the water. Pry open with knife if needed to release the coconut water.
Step 4 – If the coconut is not entirely split open, turn the coconut 90 degrees across the axis and strike it again a SECOND TIME. If you don't finish opening a 2nd time, strike a THIRD TIME.
That's it. Coconut open.
Sample pics: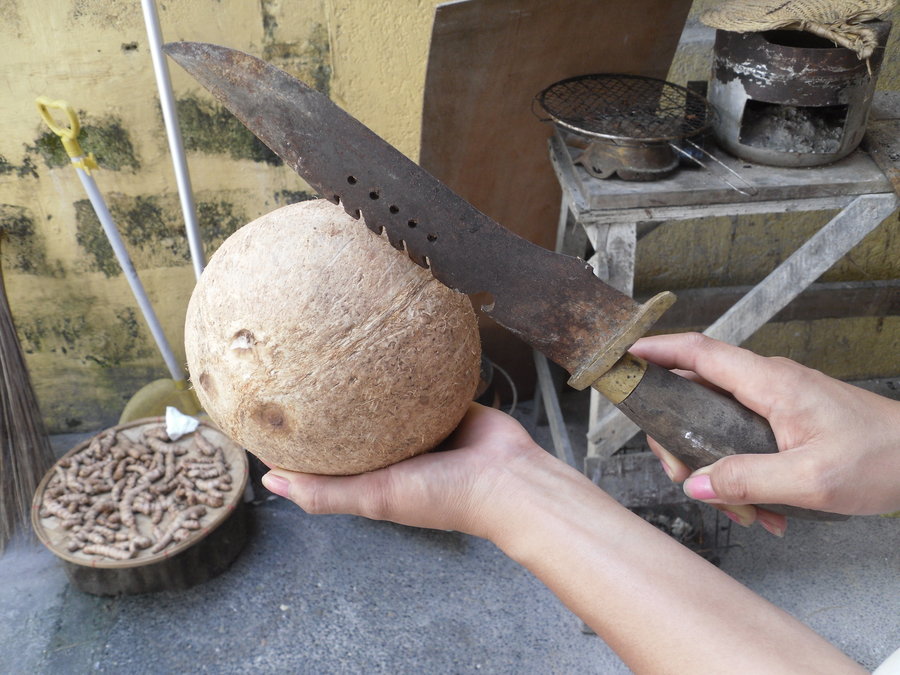 and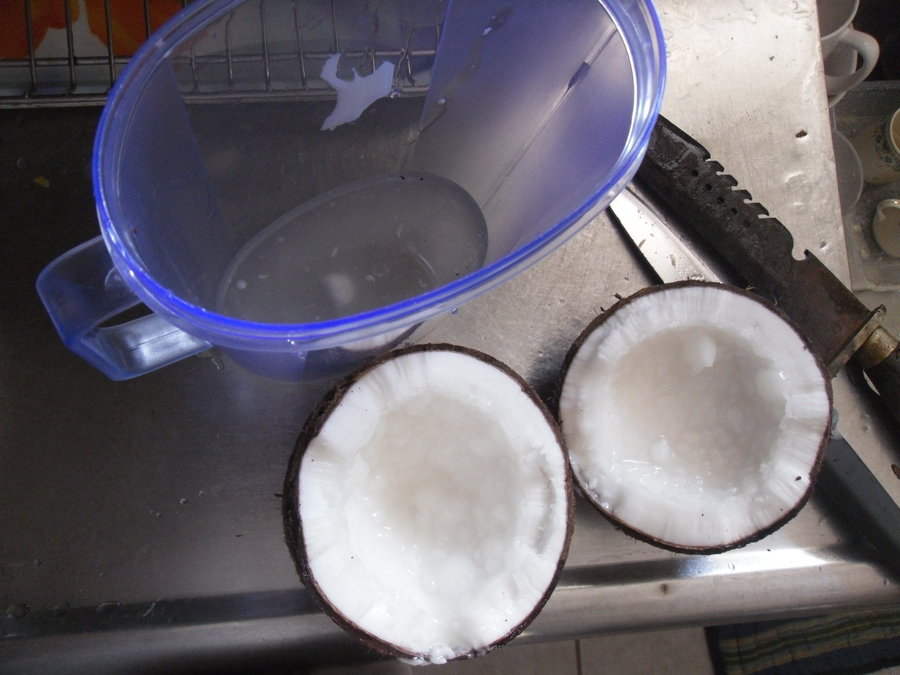 source:
How to Open a Coconut at Home the Fastest Way | My Family Health Blog