I love cooking, but I'm awful at following recipes. I always follow the directions in a general sort of way, and invent the rest.
Though of course it means I sometimes get it totally wrong, most of the times it works fine. Yesterday I spent all afternoon cooking different things, but my favorite was the Butternut Squash Lasagna!
I followed this recipe, more or less:
Paleo Butternut Squash Lasagna
But I changed the following:
1- used roasted garlic I made myself.
got an elephant garlic head, cut the top, poured olive oil, covered in aluminum foil, and baked for nearly 2 hrs.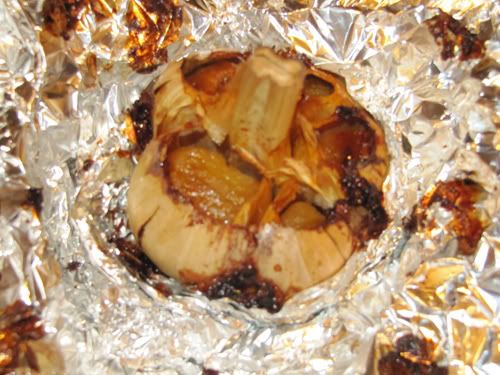 2- I used the roasted garlic to mix it with the tomato sauce. Also mixed one clove with the ground turkey (I used turkey instead of sausage, mainly because of availability in my freezer at the moment
)
3- I made too little meat-mix (idk how to call it, but it included ground turkey, grated carrots and chopped red pepper (both of which were slowly cooked in butter), and spices) and too little tomato sauce. So I layered it this way:
-tomato sauce
-squash
-meat mix
-tomato sauce
-squash
-cheddar cheese
-squash
-red pepper dip, mixed with some cream and brushed over the squash.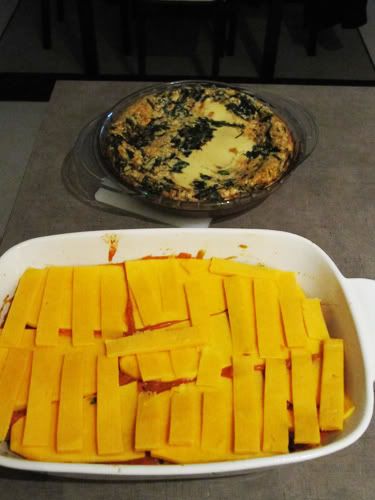 Ignore the quiche in the frame
Baked for 45 minutes, let it sit for half an hour, and ate it!!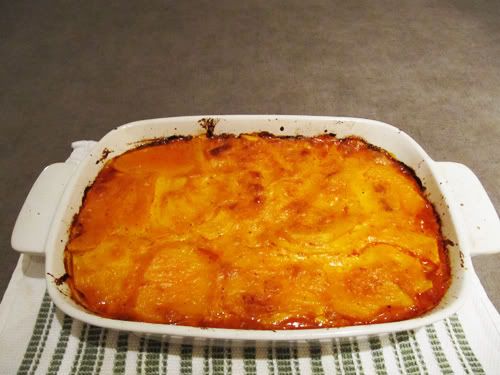 It was delicious!!
I know it's not totally paleo, but I'm sure the cheese and dip can be modified, too.