An experiment!
1 Banana
3 Eggs
Half a cup of Hazelnuts (I used a mixture of crushed and ground. Pecans would have been great too.)
Grated Dark Chocolate (I used about 1 square)
Heavy Cream (I used 1 tablespoon)
Sweetener of your choice (Optional; Banana is sweet enough)
Coconut oil
Mash the banana, whisk the eggs. Mix everything together. Put CO in a medium cast iron skillet, spread it, and pour in the mixture. Stick in the oven at 350 degrees until done.
In the oven: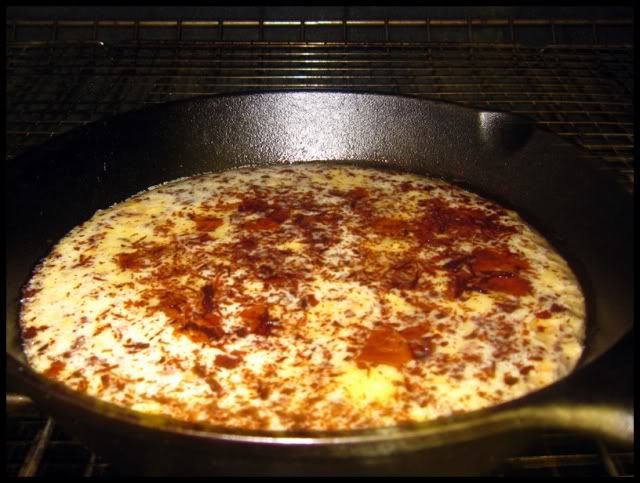 Finished (Lots of sizzling!):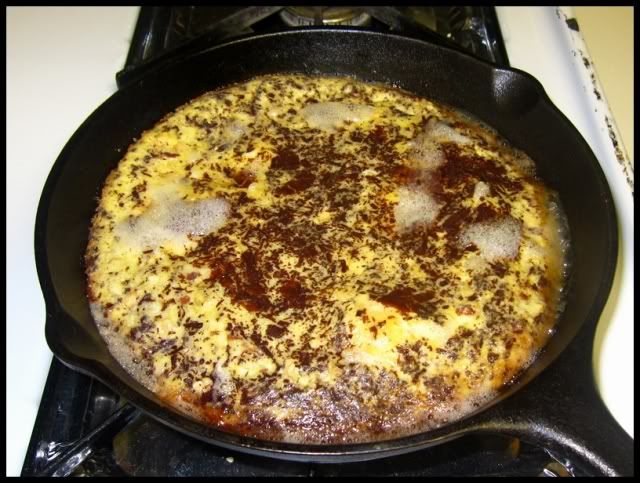 Top it with cold heavy cream and serve with coffee: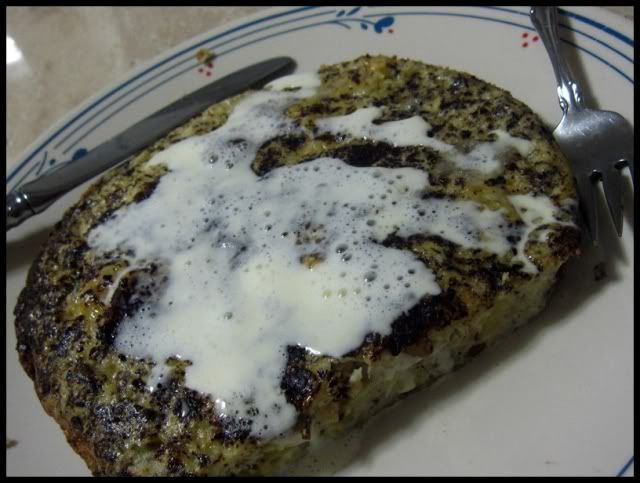 I estimate the whole thing to be about 800 calories (minus the heavy cream as topping): 40 grams of carbs, 35 of protein, 55 of fat.
Came out DELICIOUS!!!!!