Ingredients:
*4 whole eggs
*4 T coconut flour
1/3 tsp nutmet
1/3 tsp cinnamon
1/3 tsp ginger
mashed baked sweet potato, very soft (as much as you'd like)
No sugar required!!!
Salt: optional; I forgot to put it lol.
Vanilla extract: optional; I didn't use it.
*If you want more, just add one tablespoon of coconut flour per extra large egg.
Mix it all together until you get the desired consistency.
Cook it in medium heat with coconut oil.
Top it with coconut milk and serve with whatever you want!!!
THESE ARE GODLY!!!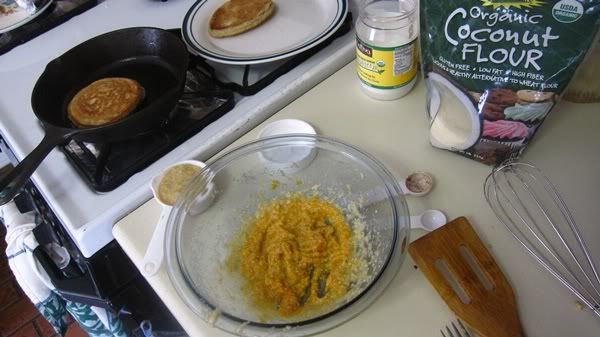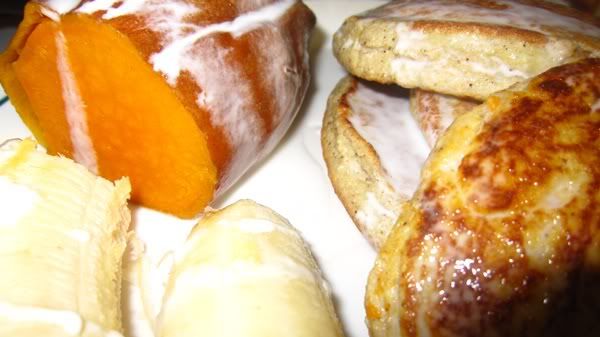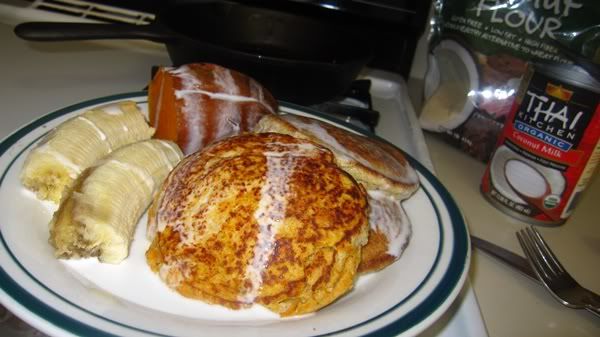 Note: Only the one in the front is the sweet potato pancake. The ones in the back are plain. I wish I had made them all with SP!
That whole plate was
~900 calories
~90 g carbs
~40 g fat
~40 g protein
It's carb up day!!!