Tattoos were mentioned in the
"Weight-Loss Goal Reward"
thread and I thought it would be interesting to see some peoples' tattoos and learn about their significance.
I have two tattoos: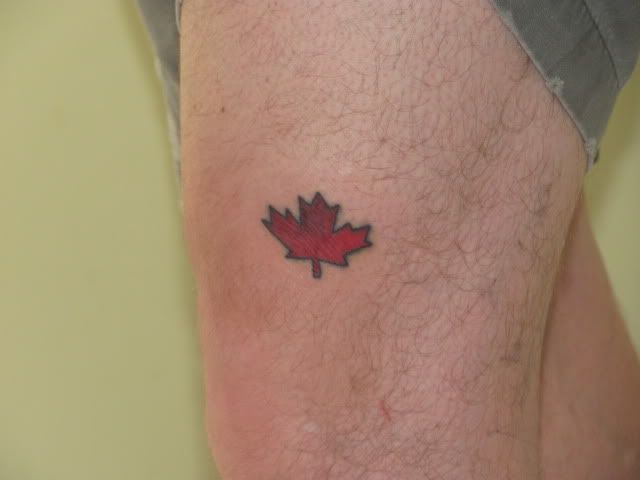 I got this one when I was 19 and I knew I wanted a tattoo but didn't specifically have anything in mind. I figured a maple leaf was safe as I will always be from Canada.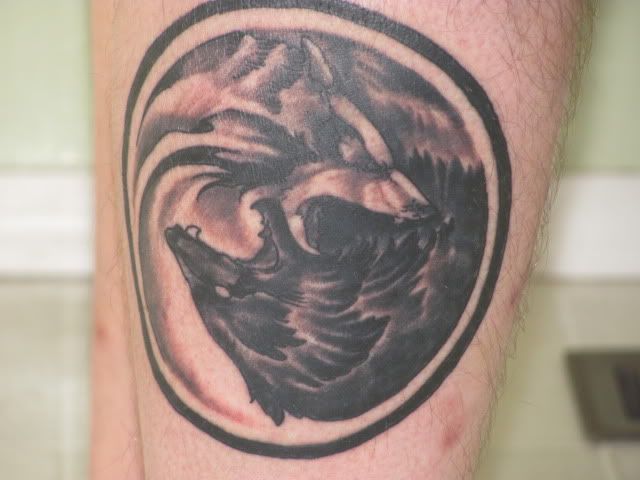 I got this one last year. A few years ago, the movie
Pathfinder
came out and the tagline in the trailer was "There are two wolves living in a man's heart . . ." I did some research and came up with this story (I believe it's an old Cherokee fable):
An old Grandfather said to his grandson, who came to him with anger at a friend who had done him an injustice, "Let me tell you a story. I too, at times, have felt a great hate for those that have taken so much, with no sorrow for what they do.

But hate wears you down, and does not hurt your enemy. It is like taking poison and wishing your enemy would die. I have struggled with these feelings many times." He continued, "It is as if there are two wolves inside me. One is good and does no harm. He lives in harmony with all around him, and does not take offense when no offense was intended. He will only fight when it is right to do so, and in the right way.

But the other wolf, ah! He is full of anger. The littlest thing will set him into a fit of temper. He fights everyone, all the time, for no reason. He cannot think because his anger and hate are so great. It is helpless anger, for his anger will change nothing.

Sometimes, it is hard to live with these two wolves inside me, for both of them try to dominate my spirit."

The boy looked intently into his Grandfather's eyes and asked, "Which one wins, Grandfather?"

The Grandfather smiled and quietly said, "The one I feed."
The story resonated with me and I hold it dear to my heart. That's why I got this tattoo.
What about your tattoos?