I've read a lot of critiques of the Paleo/Primal lifestyle. We all know how it ranks in the opinions of the "experts". Apparently, our lifestyle choice ranks low because we can't enjoy such dietary staples as "chips, cookies, crackers and cakes." And since the so-called experts have so little faith in humanity, our lifestyle is too hard to maintain for such mere mortals.
Yea...right. If only they knew!
That being said, even we can agree with the "experts" on one thing - after going Paleo/Primal, the food bill went up! Meat and fresh vegetables are just more expensive than flour. But that doesn't mean we can't live a relatively clean, Primal lifestyle on a budget. I made notes on my last shopping trip, and hopefully that'll help any newcomers make good choices at the grocery store without spending a whole lot of money. I'm a 24yo guy pretty fresh out of college, so I'm not exactly wealthy. If I can do it, I bet you can, too
The most important rule is to do the best you can. I don't buy pastured beef, free range chicken, omega 3 eggs and $7/lb butter. And I won't be anytime soon. Primal is all about doing the best you can with the resources you have available. I buy conventionally raised meats and dairy, and I balance it out with a little fish/flaxseed oil to get the omega 3's my food purchases lack. Even buying conventional meats, refined flours, PUFA-laden vegetable oils and over a hundred pounds of sugar a year in various forms, the average American still lives well into their 70's. Cutting out the grains and sugar while still relying on conventional meats puts us WAYYYY ahead of the game! Here was my shopping list last weekend: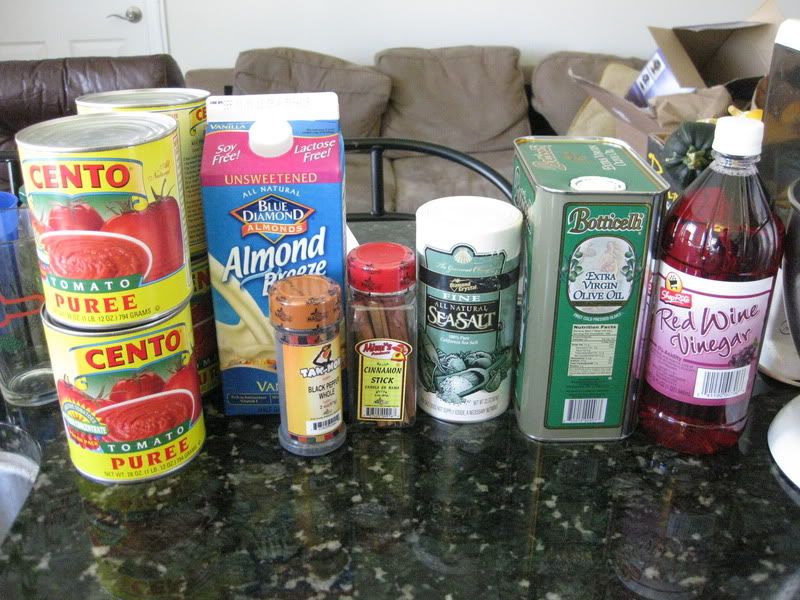 Almost 1 gallon of tomato puree (4X28 oz cans) - 4/$5
1/2 gal unsweetened almond milk - $3.49
Whole black peppercorns - $1.49
Cinnamon sticks - $0.99
Sea salt - $1.50
1/2 gal good quality extra virgin olive oil - $8.99
1 Qt. red wine vinegar - $1.29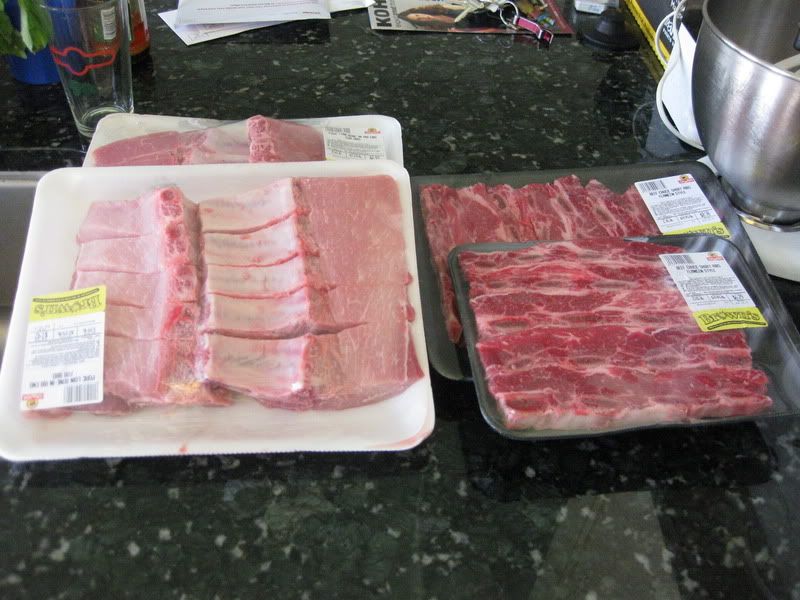 6.55 POUNDS of pork loin rib end - $14.34 (yea, you read that quantity right!)
3.02 pounds of beef short ribs - $15.07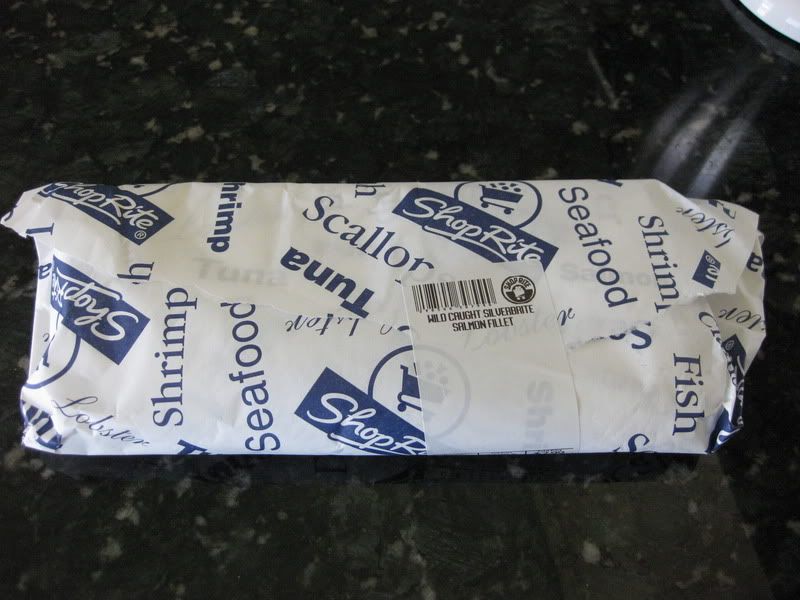 1.00 pounds wild-caught silverbright salmon - $6.99
Total cost of Shop Rite excursion: $59.15
For all those that live in the Philadelphia/South Jersey area, I'm going to say the two most valuable words you'll ever hear: Produce Junction. It's the greatest, cheapest, most awesome produce store you'll ever see. It's similar to the Soup Nazi episode of Seinfeld, but without the threatening guy behind the counter. You have to experience it to get it!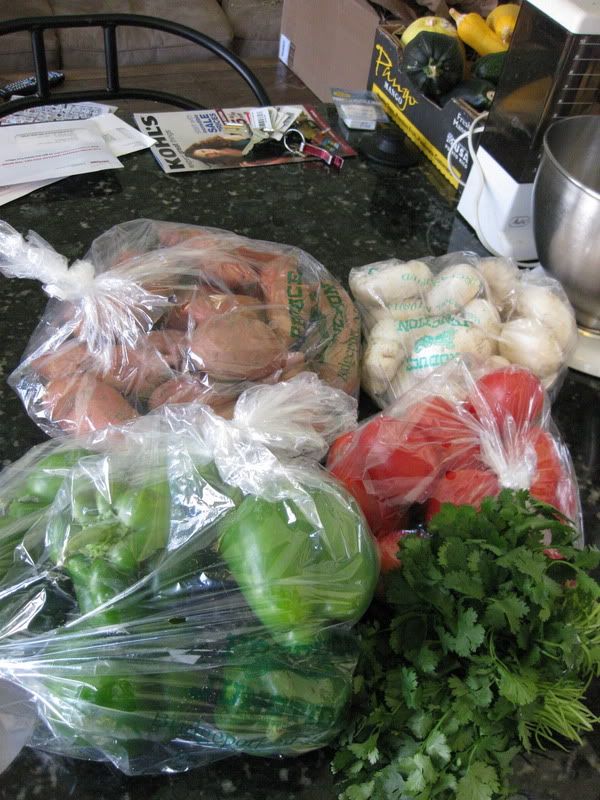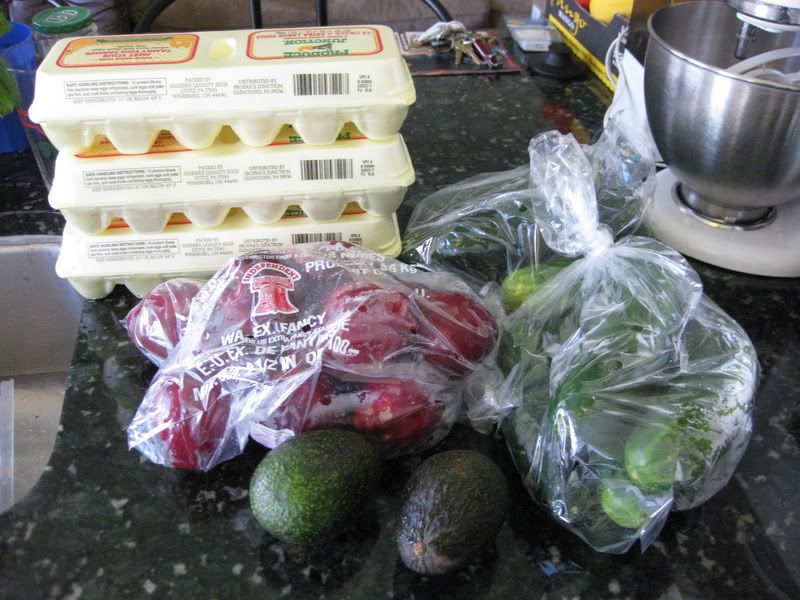 5 pounds of sweet potatoes
3 pounds of whole large mushrooms
3 pounds of plum tomatoes
3 pounds of green bell peppers
2 bunches fresh cilantro
3 dozen local eggs
3 pounds red delicious apples
10 large cucumbers
2 avocados
Cost of produce: $20
My total shopping excursion cost: $79.15.
My freezer is jammed and I will not get to use all that food in a week. Note that this week had higher priced items that I do not normally buy - extra virgin olive oil and short ribs. I've never bought short ribs before, but I just got my 15" cast iron skillet so I spent a little extra money because I want to braise them for a special treat for myself. Either way, I am eating primally for $11.30/day this week assuming I ate all the food - which I will not even come close.
Food for thought. Start clipping coupons and the savings adds up even more.