I butchered my own chickens for the first time, and I kept all the parts mostly because I think organs and severed heads are entertaining.
Think I'll die if I roast the heads and eat 'em?
UPDATE:
I'M NOT DEAD!!!! 8D I almost did die, but that was only when an eyeball exploded eye juice into my cleavage. Do not want.
So basically, chicken heads taste like chicken. Except the brains, which taste like . . . a bit like the livers, oddly. I have no idea what the eyes taste like because I wasn't brave enough to eat them. As you suspected, not much to eat on a chicken head, really. Next time I'll put 'em in the slow cooker, because that seems to make -everything- edible.
This is them going into the mini oven: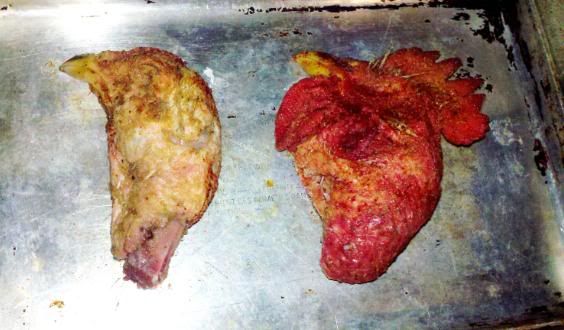 And coming out of the mini oven. Yeah, that doesn't look edible AT ALL. Also, I couldn't be bothered to properly clean off all the little feather stubs.
NOT SURE IF WANT. D8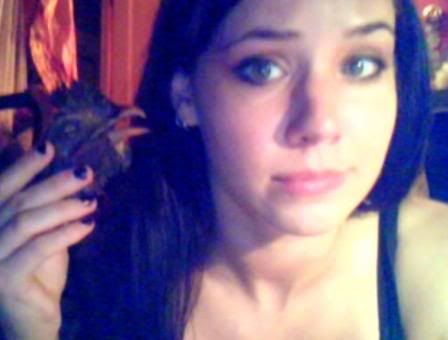 OM NOM NOM NOM NOM NOM. Let the cock/head jokes begin . . .
O.O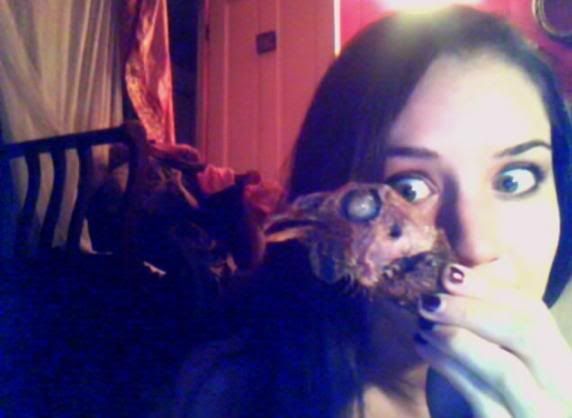 This, ladies and gentlemen, is a chicken brain. About the size of the tip of my thumb. Frankly, I'm surprised it's that big.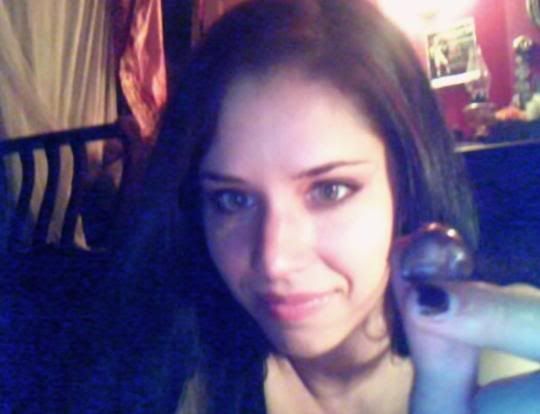 Now don't everyone clamor for the recipe all at once.