So today is the end of my 30 day challenge of going primal, and I dove in head first. I only had two slip ups over the whole month (I had chocolate syrup in a coconut milk drink and then a cupcake a week ago) but I think I'm super pleased with the changes in my life as compared to a mere 30 days ago.
Starting Points:
Body Weight: 265
BMI: 46.9
Bust: 48
Chest: 40
Waist: 42
Hips: 54
Midway: 43
Thighs: 32
Knees: 23
Calves: 21
Upper Arm:16
Forearms: 12
Ending Points:
Body Weight: 246.8
BMI: 43.6
Bust: 48
Chest: 39
Waist: 42
Hips: 52
Midway: 53
Thighs: 29
Knees: 18
Calves: 20
Upper Arm: 16
Forearms: 11
Biggest part of waist: 46
The difference in weight is staggering, and though the difference in inches isn't by much, I already feel more ability to be active and freedom of movement.
New Goal: 60 days primal!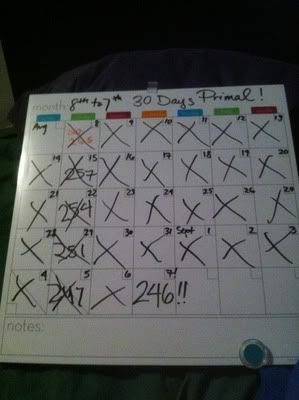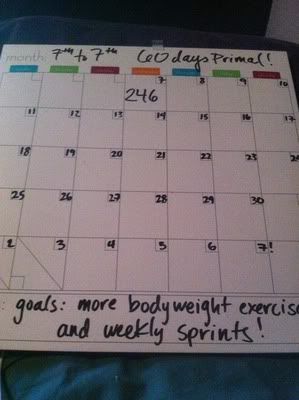 When I get to my ultimate goal of 130, I'll post before and after pictures of myself.