Hello, this is where I will share my journey of my new primal lifestyle. I switched my way of eating on Thursday, March 17. I have been pretty successful so far. This past Saturday is the only day I didn't follow the rules (oh, except for Diet Coke) and ate some carbs. I ate some pizza with my husband, and it was a planned "cheat."
I am going to take photos every Thursday, so I have a motivator to stay on track. My biggest struggle right now is Diet Coke. I have a couple cans left in a 12-pack, and after that it's NO MORE DC for this girl. I have to stop!
4 months ago, 9 months prego!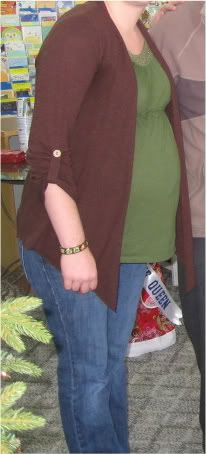 Today, 3-27-11, 10 days on Primal.