Did you know that many flowers are edible? Of course you knew that. But they are also nutritious. And tasty.
Even though we don't "do" bread around here, we sure love that Wise Bread blog. They always have excellent articles ranging from consumer concerns to saving money to nifty foods. Though we don't recommend deep-fried food, baked or grilled zucchini flowers would be delicious. Check it out!
This is Margie James' Flickr Photo (CC)
You can also eat…
Nasturtiums
This is Bumbleybee's Flickr Photo (CC)
Broccoli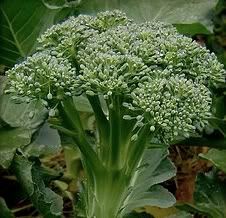 Yep, broccoli is actually a flower and not, in fact, a little tree. And one of the most nutritious foods on the planet.
Bachelor Buttons
This is Terry Bain's Flickr Photo (CC)
A little bit spicy, but sweet underneath. 😉
Save your bored tastebuds now!
Technorati Tags: edible flowers, food