Here's the roundup: Mark and the Bees' favorite workout gear, as tested and approved. Let us know your favorite exercise essentials!
Less shoe, healthier foot. Very Primal! 😉
Get lost anywhere and find your way home!
Workouts on the go!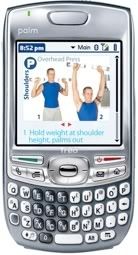 MacGyver would approve of this multipurpose gadget.
Clip and go – only $79 bucks for plenty of portable tunes!
The most comfortable, safe mat available.
Omron Digital Premium Pedometer
Keep track of how far you walk each day.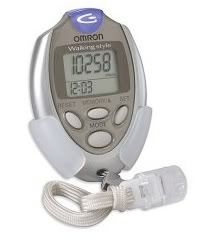 Indestructible Exercise-Friendly Headphones
Have you tried the new balance board?
Hands-free leash with bottle holder!

Sponsor note:
This post was brought to you by the Damage Control Master Formula, independently proven as the most comprehensive high-potency antioxidant multivitamin available anywhere. With the highest antioxidant per dollar value and a complete anti-aging, stress, and cognition profile, the Master Formula is truly the only multivitamin supplement you will ever need. Toss out the drawers full of dozens of different supplements with questionable potency and efficacy and experience the proven Damage Control difference!
Technorati Tags: gadgets, gym, fitness, tools, equipment, Cardio Canine, leash, iPod, Shuffle, Wii, Vibram, Garmin, GPS, portable, Adventure Plus, Omron, pedometer, shoes, Sennheiser, headphones, yoga, tapas, mp3, mat, PumpOne, PDA workout, workout, exercise